Cathy's Home Team has compiled the re-sale home stats for the first half of 2019 in Dominion Valley Country Club.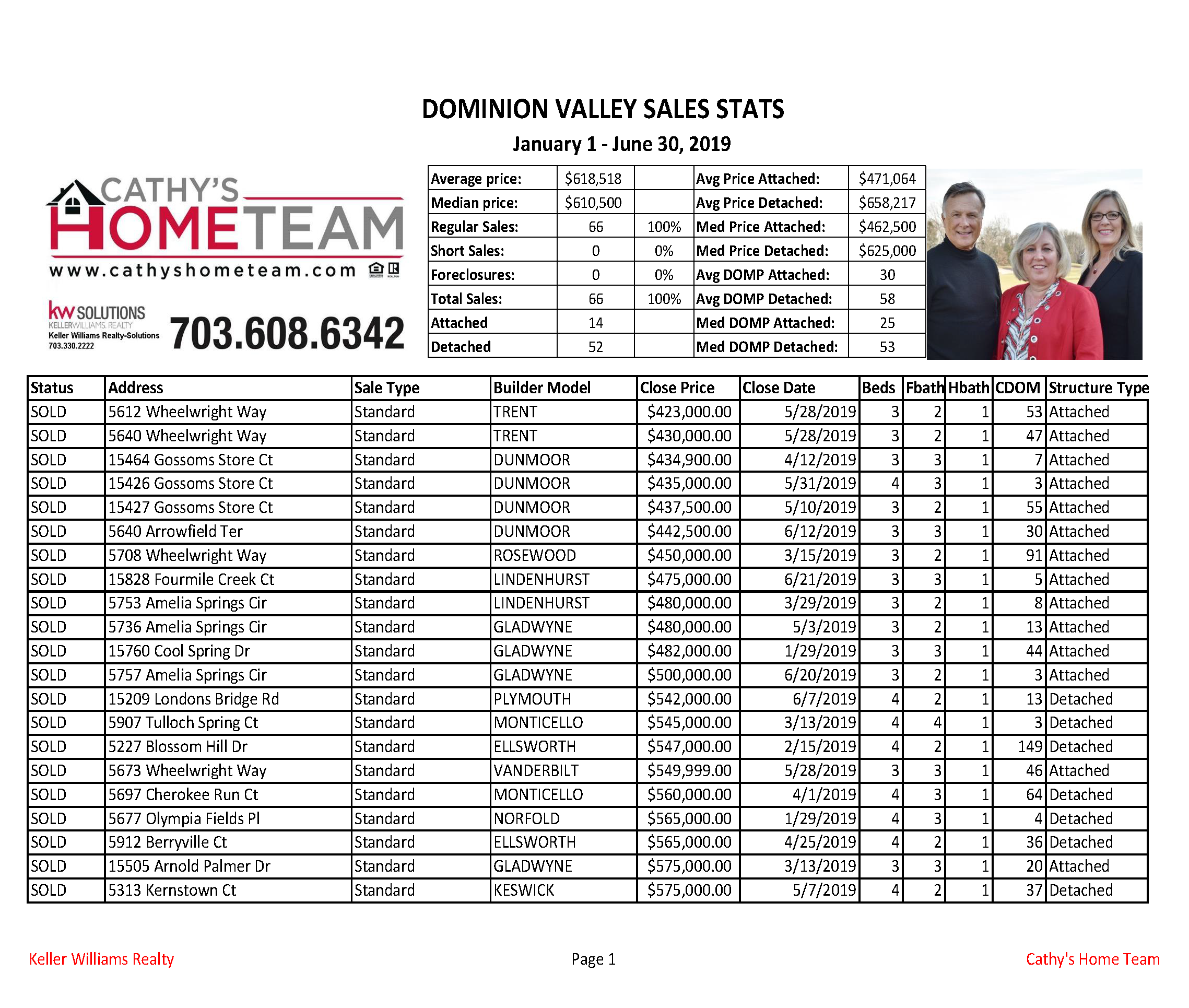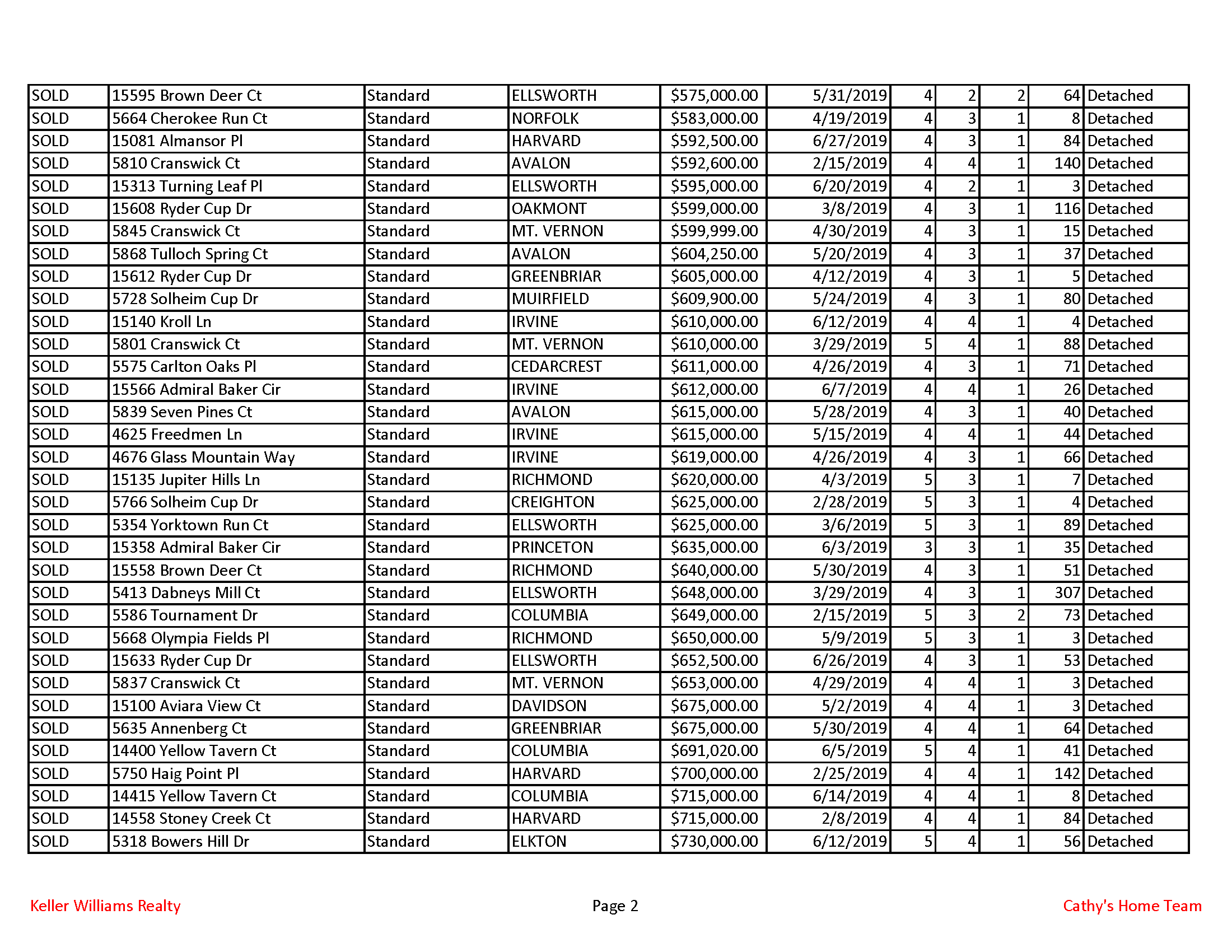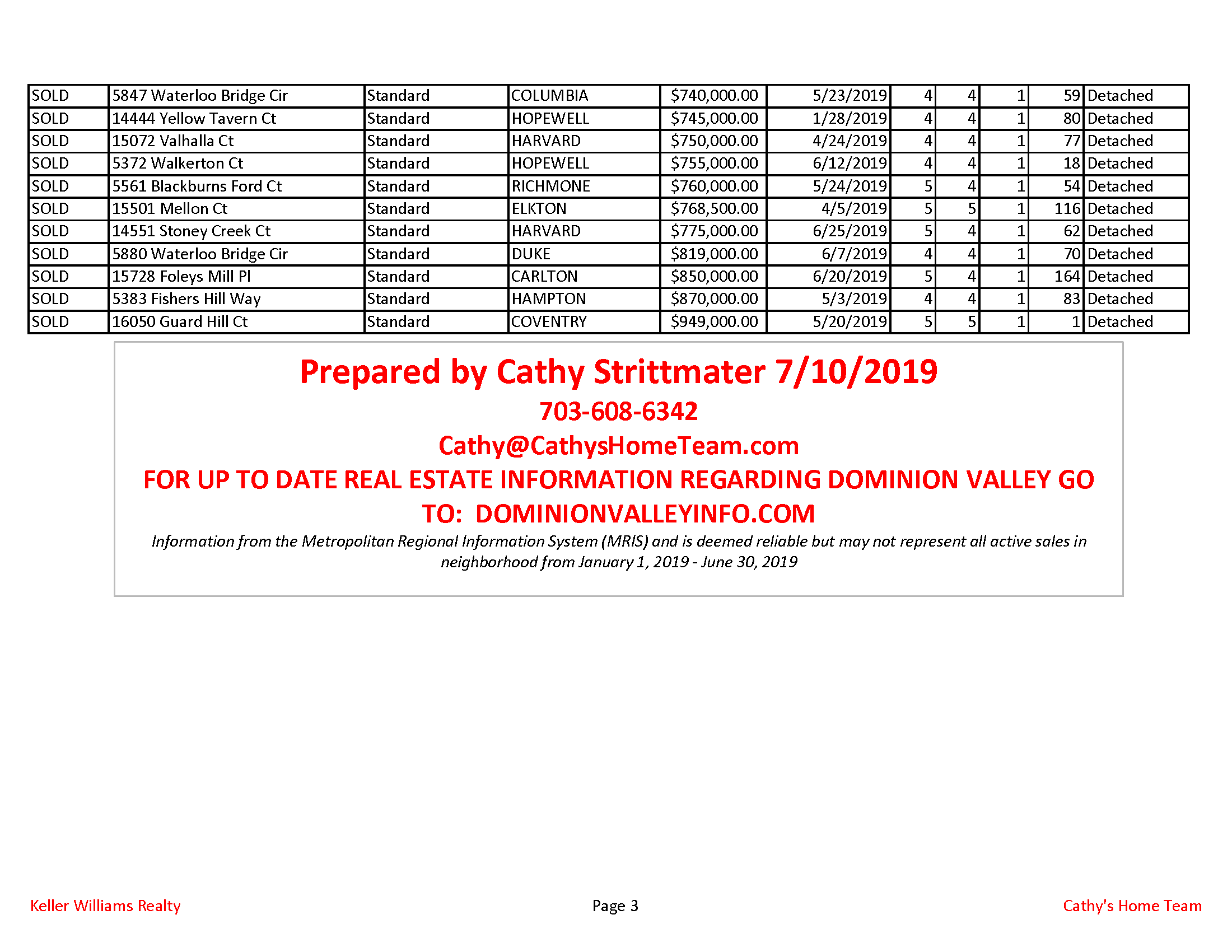 Home values are increasing overall, particularly for the attached homes in the neighborhood!
– Single family homes have risen in median value 1.6% over same period Jan-Jun 2018.
– Attached homes have risen in median value 5.1% over same period from Jan-Jun 2018.
Volume of sales is down from last year 39% for attached homes and 12% for single family homes. One reason we attribute the lower number of sales is due to the government shut down early this year where buyers and sellers stagnated in being unable to purchase or sell until federal government re-opened in spring.
With advent of Amazon beginning to hire people for their HQ2 headquarters in Northern Virginia, the outlook for real estate is very promising. Values closer into Washington DC have already seen sizable jumps, and as buyers push out to outlying Northern Virginia counties, those values will increase also.
Real Estate in Northern Virginia continues to be a sound investment.