Below are the annual home sale stats for Dominion Valley Country Club for 2017. Further at the bottom of this blog is a compilation of year over year sales by collection from 2015 through 2017.
2017 brought a plethora of sales with 151 re-sale homes sold in Dominion Valley. This is up 12% in volume of sales over 2016! This is re-sale only — no new construction.
According to the MLS tax records, there were 94 newly constructed homes in Dominion Valley sold through Toll Brothers in 2017. These 94 sales coupled with the 151 re-sales brings the volume of sales to a whopping 245 sales in the neighborhood. That is a very high volume of sales for the year. We are seeing very strong sales activity and DVCC continues to be a very desirable place to live in Northern Virginia.
The year over year sales prices by collection is showing small growth in the neighborhood since 2015. Prices are holding steady — up slightly in some collection of homes and slightly down in other collections.
Overall we are seeing healthy sales volume in the neighborhood with a very active market!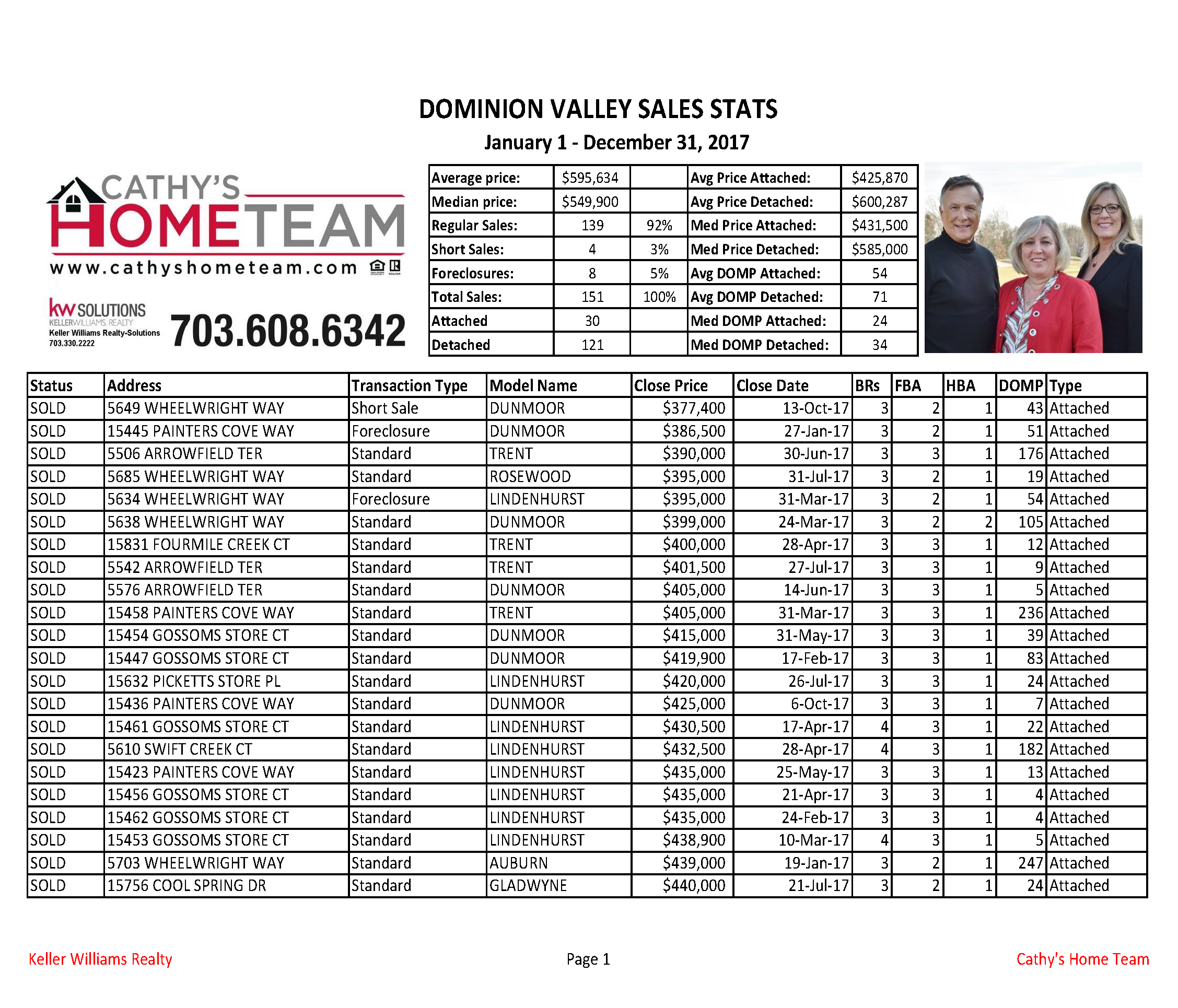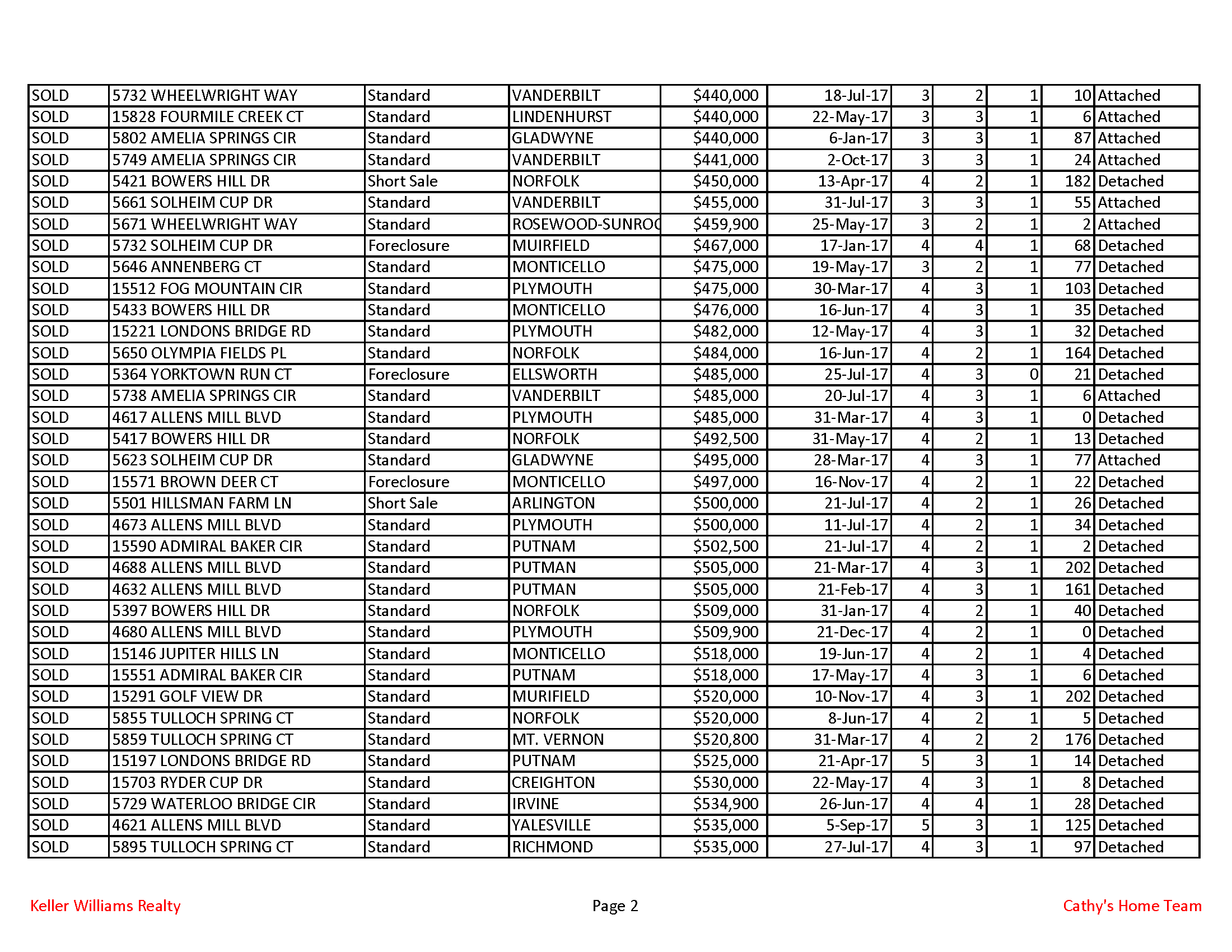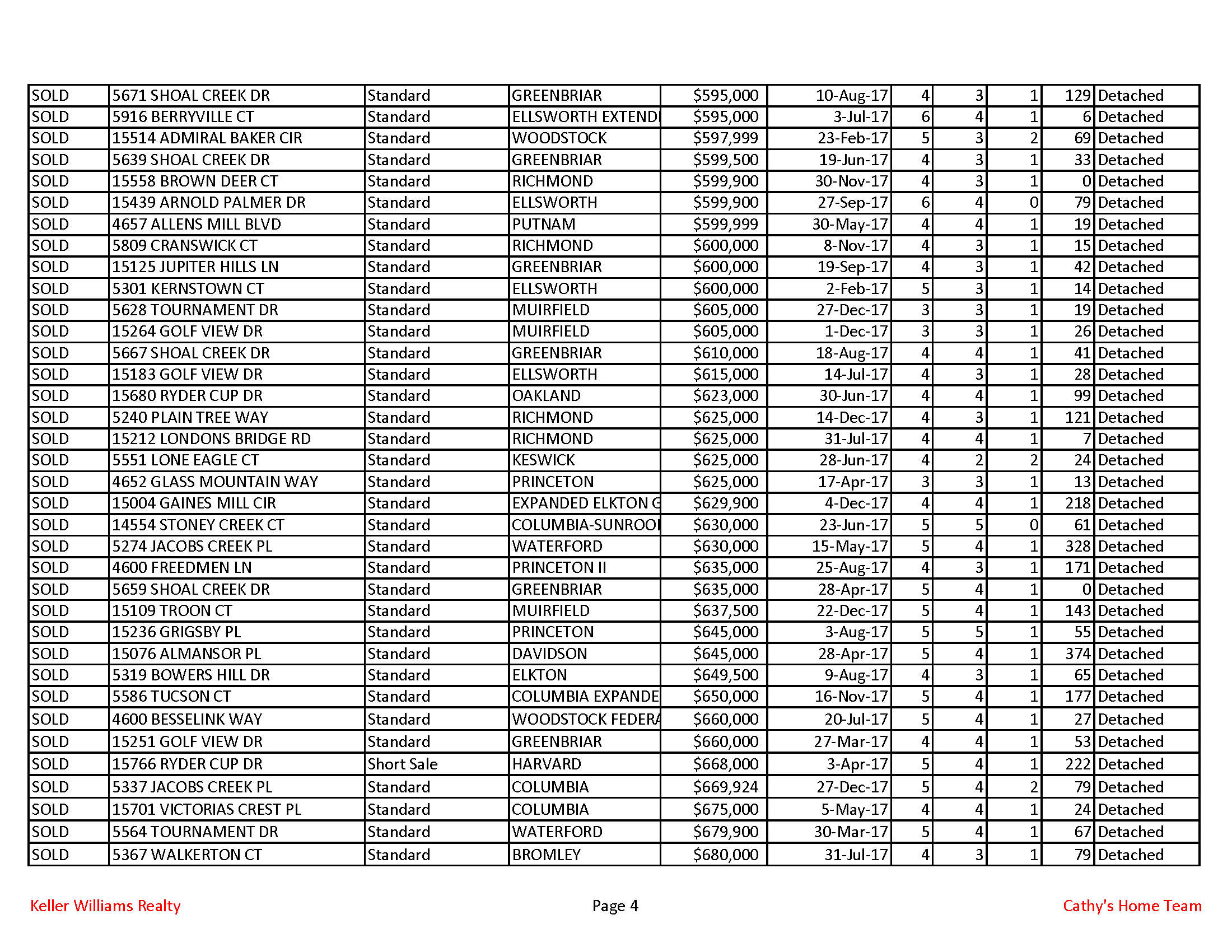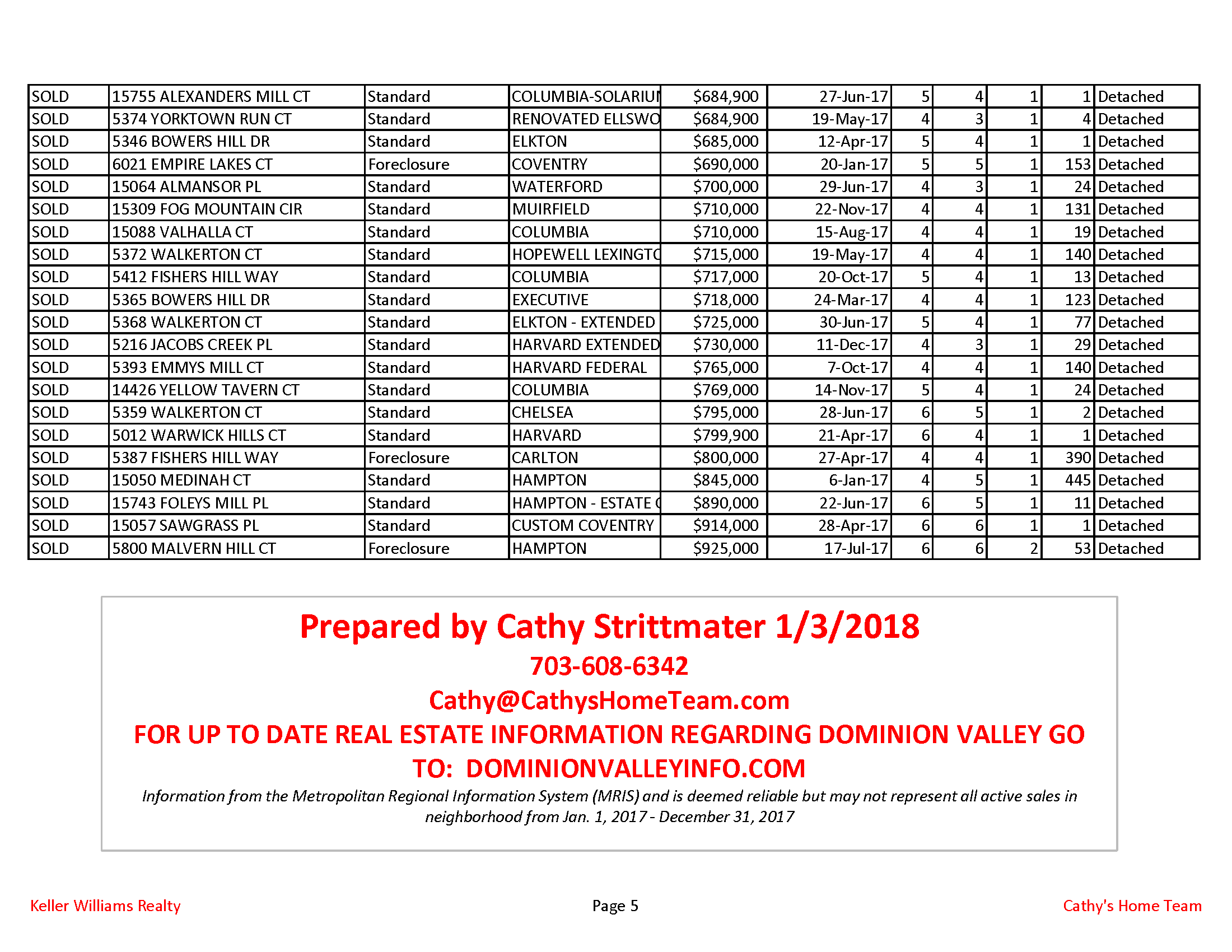 The table below is the three year over year comparison by collection of homes in Dominion Valley. There are seven collection of homes. These show the rise or fall in each collection. Be advised that some of the samples of data do not include at least 20 entries, so therefore, the data is for the purpose of showing trends in the neighborhood. Overall, prices are holding steady over the last three years in Dominion Valley!